---

My Educational Background
I love to go to school and learn. I am always trying to find new and better ways to bring into my classroom. I have a Bachelors in Early Childhood Education, a Masters in Early Childhood Education and a Specialist in Curriculum and Instruction.
---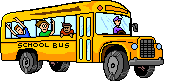 My Experience in the Classroom
This is my 15th year teaching. I taught two years in Pre-Kindergarten and 12 years in Kindergarten and this will be my second year in First Grade. I love the early childhood years. They are so funny. They love to learn and enjoy coming to school. I would not want to be anywhere but in the classroom. I love to teach.
---
As long as I can remember, I have always wanted to be a teacher. Being a lifelong resident of Douglasville, I had a lot of wonderful teachers to guide me into my decision of becoming a teacher. I started my love of learning at Winston Elementary, which lead to Fairplay Middle School and ended with Alexander High School. I am so happy to live and work in the community in which I grew up. One of the first jobs that I had was in a daycare setting. Being around kids brought such joy to me with the funny things they do and the funny things they say. While in college, my true reason for being here on this earth began; I became a mother. Being a mom just made me that much more focused on my future and becoming a teacher. I graduated from Mercer University with a bachelor's degree in Early Childhood Education. Later in the fall, I started my first teaching position at Burnett Elementary in Pre-K. I could not have asked for a better first year in teaching. I have a Masters Degree in Early Childhood Education as well as a Specialist Degree in Curriculum and Instruction. I love to teach and make a difference. This school year is my 15th year teaching and I still love coming to work everyday.