Welcome Back CHEETAHS!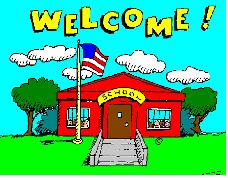 The 2017-2018 CHES PTA welcomes all of our students, parents, and teachers to the new school year. Whether you are returning to Chapel Hill or are a newcomer, we hope you feel welcomed the moment you walk through the doors. Under the leadership of our principal, Mr. Robert Blevins, the PTA offers a variety of programs to help students, parents, and teachers succeed.
Motto: "A Powerful Voice for Every Child"

Throughout the year PTA will host programs and events for the entire family to enjoy and take part in. Therefore, we encourage parents to get involved by joining the CHES PTA! Below are just a few ways PTA contributions went to benefit our school last year:
Your 2016-2017 PTA dollars ($$$) at work:

Summer Literacy Challenge Celebration

Homeroom Teacher Mini-Grants

Reading Celebration Snacks
Fall Festival

Guidance – Bully Free and Red Ribbon Weeks (ribbons & supplies)

Booster Club Support – Chess, Chorus, Reading Bowl, & Science Club

Subscription to BrainPop and BrainPopJr Online Programs

Teachers Appreciation Dessert & Luncheon

5th grade end of the year celebration




Membership



$5.00 Membership



So don't miss out, join PTA today!!
If you need additional information about upcoming events, forms, or
files please click on the appropriate links.
PTA MEMBERS
Sharley Long, President
Asiah McKeehan, Co-Vice President
Jasmine Smith, Co-Vice President
Amy Stovall, Treasurer
Serrina Fowler, Co-Secretary
Vanessa Francikowski, Co-Secretary